You've hit a genealogy brick wall; now what?
At least once a week, I receive an email from someone who has hit a genealogy brick wall and is looking for help. An ancestor has gone AWOL from the record books, and they aren't sure what to do next.
Fact: Sooner or later, every family historian is going to hit a genealogy brick wall. It's inevitable. You will as well, probably more than one.
Also known as a roadblock, a research barrier or a dead-end, a genealogy brick wall is when you can't go any further with your research on a specific ancestor. One minute you're happily tracking their life story, then "poof", they're gone. You spend hours searching for them—you look everywhere—but they never pop up again.
Our ancestors didn't have social media to post their every move to keep people in the loop. No Instagram of their wedding or rambling blog post of their new abode in another country. Simple things like getting married, moving to a new location or a clerk who couldn't spell could make them disappear.
With the only means of communication being letters, telegrams or showing up in person, your ancestors didn't always ensure that records were up-to-date. It wasn't a priority for them. After all, they didn't know that decades (or centuries) later, you'd be looking for them.
Understanding how it happened doesn't make it any less frustrating, though!
I've hit a genealogy brick wall or two during my 30+ years of research. Some I've successfully broken through, and others are my faithful companions on my genealogy journey. In fact, some will be unsolvable, but that won't stop me from trying.
So, how do you get around a genealogy brick wall?
Hitting a roadblock doesn't always mean that it's the end of your family history research. However, it does mean that it's time to get creative and switch up your approach.
Here are 12 processes I've used to successfully break through some of the barriers I've encountered in my research.
1. Step back from your genealogy brick wall
It may seem counter-intuitive, but taking a break is the best way to see your research with fresh eyes, particularly if you'd been digging deep for a while. So work on a different ancestor for a bit or take a break from researching altogether.
2. Start with what you've discovered
Firstly, treat your ancestor like a missing person, and do an in-depth review of every discovery you've ever made for that ancestor and their immediate family.
transcribe every document you've discovered
Transcribing is writing (or typing) a copy of the original document word for word. This exercise forces you to consider every word. Furthermore, you may discover a missed clue or an error in the original transcription.
write out every discovery in your own words
Write out your interpretation of the document, who the people are and how they fit into your ancestor's life. Include your questions and theories as that may prompt a new clue. Also, you may spot details that didn't seem important earlier.
create a detailed timeline of every scrap of information you know
Ideally, use sticky notes or software where it's easy to move content around. Add all information from their life as well as relevant details from their family's records (parents, siblings, spouse, children).
plot all known residences and workplaces on a map
It doesn't need to be a historical map; use something like Google Maps to plot all know residences or work locations. Then, make a list of all the towns and counties within a reasonable distance. Also, search for changes to names or boundaries for those locations to ensure you are looking in the right spot.
brainstorm and search to find every possible spelling or variation of their name
Put yourself in the shoes of the clerk hearing complicated names in heavy accents or your ancestors who couldn't read and write. Spelling was often the best guess on the day because nobody knew any better. Instead, try saying their name in a similar accent or ask for known variations in family history forums.
Next steps
Use all these details to create an ancestor profile to assist in your research. Look for clues you haven't explored or information that wasn't obvious until you collated it together.
Complete a blank worksheet, adding the details as you go through each record. Then, write down your thoughts and any questions you have as you review the information.
Highlight new clues to follow or questions to answer in your next research session.
Tools
Blank individual worksheet
Note pad, exercise book or note-taking app
Sticky notes
3. Explore local history
How familiar are you with the local history of the areas where your ancestor lived and worked? Histories compiled by area residents may contain valuable information even though your ancestor isn't mentioned. In addition, events in the area may contain vital clues or explain an absence from the record books.
Next steps
Contact libraries, historical societies, local councils or museums in those areas to find out what books, documents, or other information is available and how to access it.
4. Expand your searches
Family Historians are adept at checking all the usual places such as newspapers, the census, birth, death, marriage, baptism, military, and cemetery records. However, many other documents are available that might shed some light on what happened to your ancestor.
Think of all the places your name might appear in the current day and which may have been relevant back in the day. Of course, records will vary depending on location and era, but some alternative options to consider include:
Almanacs (county, state, province or country)
Gazettes (city, government, police etc.)
Coroner's inquest records
Court registers
Divorce records
Dog license registers
Electoral registers
Hospital registers
Land office records
Land tax assessments
Merchant Seaman records
Mineral leases
Miners' rights
Naturalisation records
Passenger Lists
Passport applications
Phone books
Prison registers
Prisoner of war records
Rate books
Register of companies
and businesses
School records
Soldier Settlements
Stage licenses
Timber licenses
Valuation books
Wills and probate records
Workhouse records
This list isn't complete by any means but should give you a kickstart in thinking outside the standard record books when it comes to tracking down your ancestor.
Next steps
Try a free search of indexes from the state or national archives to see what type of records may exist, what years are covered, as well as where to view them. Also, chat with the local, state or national library to find out what resources they have in their collection.
5. Change the focus away from your genealogy brick wall
When searching directly for your ancestor is getting no results, change the focus and search around them instead. If you haven't already done so, this is an excellent time to research their siblings and parents. Sometimes you'll find the clue you need hiding in their records.
For example, I concluded that my Great Uncle John died between 1897 and 1910 because of his parents' death certificates. One showed all children living, and the following listed one male deceased. By confirming when his siblings died, I knew it had to be him. That information helped me finally find him.
Next steps
Conduct detailed searches or reviews of genealogical discoveries of your ancestor's immediate family. Look for clues that might explain what happened to your ancestor.
6. Use a wild card
Specific searches can be valuable but also can exclude the very person that you want to find. A typo or spelling error in the transcription or original record can be the reason your ancestor isn't showing up.
Instead of searching on an exact name or location, use as few details as possible to see who you find. Yes, you'll probably have more results to go through, but family history is a marathon, not a sprint. And if your ancestor is one of those results, it's worth the effort!
Next steps
Try broader searches using less data or wildcards to see more records available in the collection. Every database you search will be different, so check the instructions to see:
what fields are required
how to use the wild card symbol (usually *)
7. Transpose the names
The information available to us is only as reliable as the people providing it and recording it. I witnessed this with my Aunt's death certificate. No one could remember the first name of her first husband, only the name he used, and so that's the name that was recorded on her death certificate.
Also, it wasn't uncommon to name children after close relatives, so identifying names were often the middle or surname instead.
Next steps
Switch the names on your next search to see if that provides better results. And if you know your ancestor had a nickname, search on that as well.
Some combinations to try include:
Middle name instead of the first name
Surname instead of the first name
First name instead of the surname
Middle name instead of the surname
For example, you may find your ancestor hiding under an unplanned alias of Alan George instead of their formal name of George Alan Godfrey.
8. Upgrade your research
If you've only had access to free records, then see if your local library offers access to Ancestry, FindMyPast or a similar website. Where possible, plan a trip to use the resources. Or enrol for a month if your budget allows the expense. Set a reminder in your calendar to cancel before renewal, or otherwise turn off auto-renew if you can.
Have you only been researching online? Go offline. Contact the library, archives, research centre or the relevant town council to find out what records they have available for the appropriate areas and timeframe.
Can't get there physically? Most facilities will be happy to copy documents and send them to you for a fee. Another option is to check with the local historical society to see if they can help or look into hiring someone to check the records for you.
9. Check record availability
There are usually four main reasons why you can't find further records for your ancestor.
Records were lost, destroyed or the information not recorded.
Due to privacy laws, no other papers are available to the public at this time.
Documents are in an image-only collection that is still to be indexed or transcribed.
The only copy of the record is in a private collection.
Next steps
Start with the most straightforward options. First, ensure you are familiar with the legal restraints around if or when specific records will be open to the public. Then, add these dates to a list or calendar in your genealogy toolkit for future use.
Sites such as FamilySearch.org have an extensive collection of records, indexed and unindexed. For example, by looking through an unindexed collection, I could track down a cousin's will and probate records.
If the records are inaccessible to you, then find out what information is available. Firstly, run a google search on the area and years your ancestor lived there. Be specific. Then, contact libraries and churches in the area to find out which records they have. Can't find email details? Try mailing a letter and send a stamped, self-address envelope for response.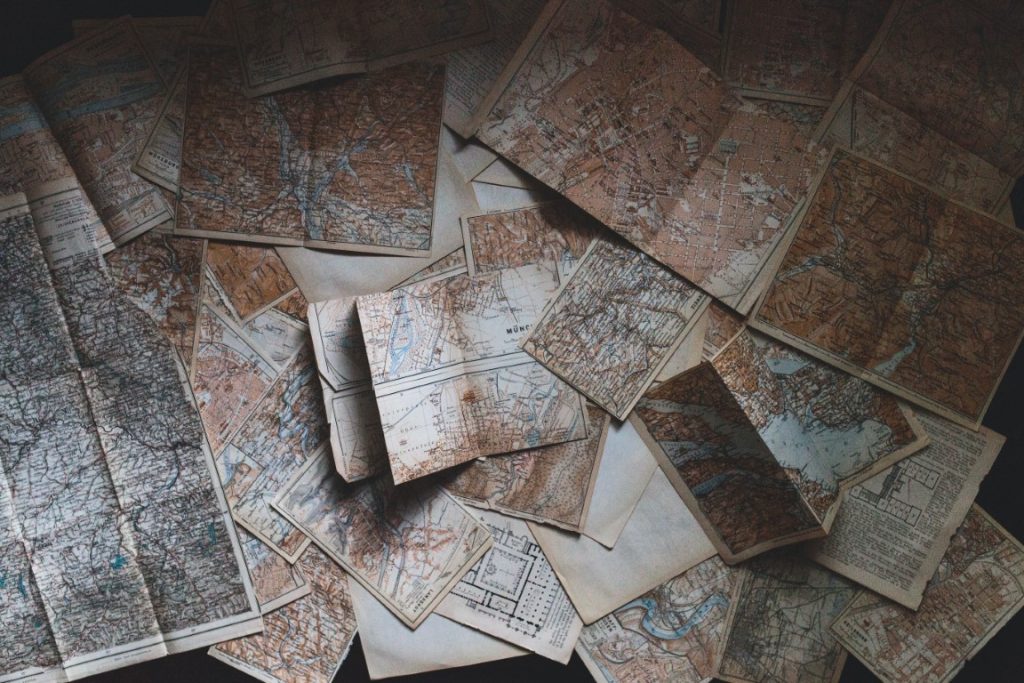 10. Check your database
Check that you are searching in the right place. For example, does the data set you are searching in cover the year and area where your ancestor was known to be? Generally, collections use a broad descriptor and then list the details of what is inside. So, for example, it might be named New Zealand, Police Gazettes, 1878-1945, but the description excludes a specific location or years.
Next steps
Get specific with your searches. Read the description of each collection to ensure that you aren't wasting your time. If a location or year is missing, try contacting the source of the records for more details. The documents may be a current or future project and will eventually be available. Or they may be able to offer an alternative collection for you to search instead.
11. Reach out to family members
Sometimes the answer to breaking down a genealogy brick wall is already in the family. It can be easy to have information and not realise its importance. It might be a letter, a diary, a photo, a card or a family story handed down over the generations.
Next steps
Send an email blast, post your problem in the family Facebook group, or get in touch with your cousins to ask for help. Ask what people may know or have heard about your shared ancestor. Don't overwhelm them with information, and keep the request brief. Specifically, ask if their parents or any relative passed on any details or documents to them. You never know what you might find out!
Also, be patient. We're all busy; if your relative has to dig out physical items to share, then it may take them a while to get back to you.
12. Get another perspective
When you've exhausted all other options, try getting another viewpoint on the problem. After all, we can all learn from
When you've exhausted all other options, try getting another viewpoint on the problem. After all, we can all learn from other people's experiences. The genealogy community is vast, friendly and helpful. There is a high possibility of finding someone who has hit the same snag in their research. Or you may discover new approaches or resources.
Next steps
You probably already belong to a genealogy group or two, but if not, try these ideas to get started.
Run a Google search on tips for breaking down genealogy brick walls.
Join a family history group or forum and ask other people for help with your genealogy brick wall. Facebook has dozens of genealogy groups.
Hire a professional genealogist who specialises in that region.
Is this genealogy brick wall the end of the research road?
Genealogy brick walls are inevitable, and you'll find at least one while researching your family history. Depending on the availability of records, it may be as far as you can go, but not always.
Having one ancestor disappear from the record books doesn't mean you can't keep working your back via other family members. Nor does it mean that the records that you need won't eventually be open for public review.
Let's recap those processes:
Take a break from the problem to see it with fresh eyes.
Review everything you've discovered and build detailed timelines. We spend a lot of time looking at individual documents, but there is more to learn by looking at the big picture.
Read about your ancestor's local history, preferably through the eyes of someone who lived there when they did.
Leave no rock (or record book) unsearched. Check every historical register and document that you can find.
Search around the problem as the results might be surprising.
Try broad searches as well as specific ones.
Get creative with the names when you search. Mistakes happen; maybe it was an error, or perhaps your ancestor hated their name and used another.
Don't rely on one method of searching. If limited to free searches, look for options to use paid resources. If searching online, head to the library and look at books, periodicals and more. Read other people's family histories that cover that location.
Get familiar with privacy laws and when different collections will be open to the public.
Know what to expect from every collection you search.
Talk to your family as often significant clues are hidden in plain sight.
Look for another point of view, free or from hiring a professional genealogist.
My motto is to exhaust all possibilities before you give up, and even then, keep trying again every year or so.
Breaking your genealogy brick wall
What processes have you used to break down brick walls in your research successfully? Please share in the comments below and let us know what steps you took and how you found that elusive ancestor of yours!
If you liked this article, be sure to check out:
Products you'll love.